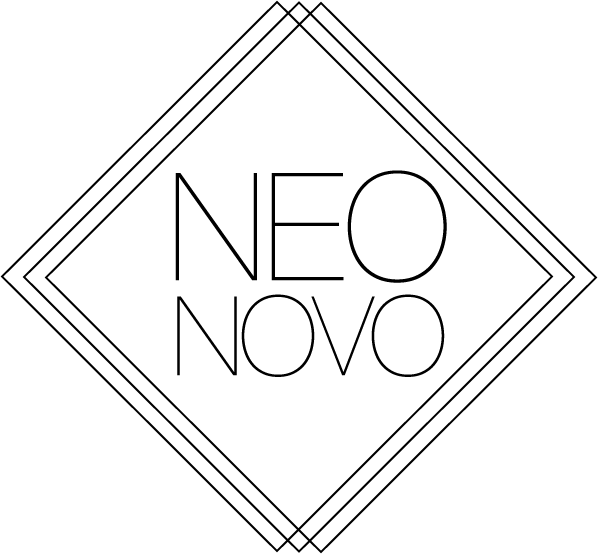 ABOUT US
Last march, Neonovo celebrated its 5th birthday. As the economists are wont to say, this is the "age of maturity" for a company. That's what you call excellent news for us!
After getting over the excitement, we started to wonder what exactly the meaning of all of this was: What does maturity really mean for a company in the musical business? Time when everything is achieved? A time to relax and slow down? A time of fatigue? A time to show off? We kept turning over the same question time and again: Should we go back to the past? Go on for another 5 years? Change all of our working habits?
The first thing that seemed clear to us was that our key motivation was our will for change and to modernize in order to adapt to the constant evolution of the business. It was essential for us to question our working habits to nail new orientations. We would fight the future according to our personal values and engagement so that we constantly move forward.
Neonovo is 5 years old today and has grown up but our motivation to present good music to people is still undiminished! We consider ourselves independent in the way that we truly believe music is far more than just ubiquitous lift music, streamed music permanently on tap on mobile phones or a commercial for a brand new pink hoover on youtube. We admit that we have to earn money and pay our bills but certainly not at any cost, that's for sure!
Today, we don't see these past five years as the attainment of "maturity" but more as part of a learning curve in order to gain experience to become a proper music producer. In addition to the work already accomplished, this passage of time has also allowed us the opportunity to observe the business and its development.
We are sad to see that there seems to be one and only one type of music business predominant today. We intend to combat this tendency with our artistic sense and our personal expertise. We are independent soldiers armed with a strong belief that cultural diversity is possible.
During these past 5 years, we have remarked that the professional music industry has transformed into what you might call today the 720 degree business model: Tour, record label, publishing (360°) but also festivals, venues, events production (360°). Record labels are becoming bookers; bookers are becoming record labels and so on as these structures attempt to construct a stable, reliable and dynamic model.
At Neonovo, we have for the last three years been working to establish this new economic entity. It takes time for a booker to understand the methods of record labels and vice-versa. Neonovo.2.0. intends to become a centralized structure capable of fulfilling multiple roles. Instead of setting up new firms ourselves, we have chosen to call upon experts with established experience in these areas such as Damien Litaud. Today, Neonovo has merged with two existing businesses Last Exit Records and Publishing 4. We trust that this collaboration will lead to much success.
Neonovo is now a worldwide booking agency, a record label working with various national and international distributors, a publisher handling numerous European and US territories, a festival (Les Petites Folies) and concert producer (Oh My God It's techno Music, Art of Techno, Arcade Maniac,...) and finally the owner of the Black Horses recording studio in Lorient. These activities will enable Neonovo to develop in the long term a wide range of artistic projects both on the national and international scene.
The last 5 years have been happy, intense, successful… or not but full of interesting encounters, travel, musical and cultural diversity, adrenaline, time of creativity and tension… They were most of all, 5 years in a lifetime.
We are perfectly convinced today that we have still much to offer. We have chosen not to look back at the past but prefer to stay focused on the future and at all the potentially thrilling things that may happen to us… Long live France and the Republic but certainly long live Neononovo.2.0 and NNEC (new electronic department created recently and dedicated to electronic music)!
Yann Autret
traduction Jane Gray