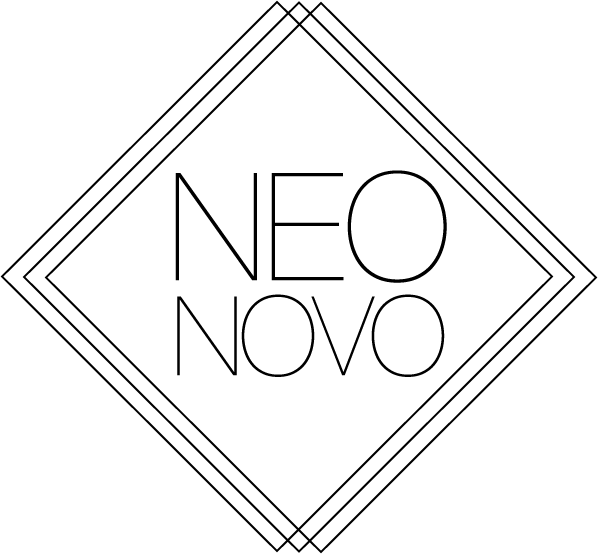 SOLILLAQUISTS OF SOUND
HIP-HOP / SOUL (USA - ORLANDO)
At their core, heroes are trailblazers, engulfed by a spirit that is unafraid to break outside the constraints of conformity to innovate and improve the space in which they exist. And their path is a rocky one – some of the greatest minds of our time have been plagued by the pioneer's curse. All too often, the rest of the world greets these ahead-of-their-time individuals with a blind eye (or even worse, hostility). Unfortunately, tangible genius is rarely recognized until it is no longer with us.
With the release of their sophomore album No More Heroes (the second in a trilogy of conceptually-linked records for Anti-), Orlando-based hip hop quartet Solillaquists of Sound have accomplished the rare feat of creating a body of work that's as palatable to the public as it is groundbreaking, imaginative, and rewarding to listeners looking for something more in the soundtrack to their lives.
Since the release of their 2006 Anti- debut As If We Existed Solillaquists of Sound have toured the country several times over, establishing themselves as a must-see live act. Having shared the stage with the likes of Sage Francis, Michael Franti & Spearhead, KRS-One, Bad Brains, Ozomatli, El-P, and Lyrics Born, the group has developed a rabid, grassroots following of listeners inspired by their outside-the-box musical aesthetic. And while much of that acclaim was rooted in the holistic vibrancy of their debut, No More Heroes is a stark departure from what some may expect from the group.
Driven by a more aggressive, in-your-face sound, No More Heroes is an engaging reflection of the times in which we live, powered by the visceral, predominantly synth-heavy beats of DiViNCi and the urgent vocals of Swamburger, Alexandrah, and Tonya Combs. Shedding the more outwardly cerebral approach of their previous effort, here the Solillaquists present a fundamental return to basics, a purified approach to their musicianship that's still as engaging as it is well labored. The kid gloves are off; primal, energetic, and as passionate as ever, these songs represent a group at the apex of their collective virtuosity.
That virtuosity makes for a bedazzling display throughout the album. With a musical canvas fusing elements of hip hop, dubstep, prog-rock, afrobeat, folk music, and epic movie scores, the sound of No More Heroesis a blistering collage that never loses its identity, maintaining an underlying unified sound. Swamburger's malleable raps and Alexandrah's beautifully layered vocal harmonies find able company in this aural playground with components such as live horns, talk box-addled MPC sounds, strings, sinuous synths, spastic drums, and more.
But dig beneath the surface of the sleek and cold-veined sounds of DiViNCi's production, and it isn't difficult to grasp the Trojan Horse method that the group appropriated for No More Heroes. As pieces of a grander concept-driven album (in a time when such an ambitious effort is an all-too-rare entity), these songs all revolve around the theme of the hero; whether it's lamenting the absence of the great heroes of our past ("Harriet Tubman," "The Roots of Kinte," and the Martin Luther King, Jr.-inspired "Bulletproof") or renouncing the idea of a society being so dependent on heroes altogether ("Marvel," "Heroes"), each track promotes a message of self-empowerment – a call of action to be your own hero.
A fitting sentiment coming from a collective who's never shied away from giving back to the community. Case in point – J Dilla tribute "Death of the Muse," featuring J-Live, Chali 2na of Jurassic 5, and Maureen "Ma Dukes" Yancey (mother of the deceased influential producer) was made available for download in late 2008, with 100 percent of the proceeds going directly to Ms. Yancey, who's been afflicted with both medical and financial turmoil in the wake of her son's passing; Okayplayer.com featured the effort as one of their top news stories, and LA Weekly called the track "the most awesome song in the history of awesomedom." Additionally, plans are underway to launch the Solilla Center 4 Creative Kids, a non-profit school designed to empower our youth with the knowledge of all things good for mind, body, and spirit.
The role of the pioneer may have a history of getting lost in the sands of time, overlooked by contemporaries only to be unearthed years later and recognized for contribution to the craft – but the Solillaquists of Sound stand a good chance of breaking that cycle. While the world at large waits for a caped figure to swoop down and right the wrongs of our society, Solilla is here to spread the message loud and clear that in the times in which we live, there can be No More Heroes.
Written by Sean Kantrowitz